John Anczarski, 19, had ridden his bicycle, along with three friends, all the way from Ringtown PA to NM Highway 124, about 40 miles west of Albuquerque. This group, called Pink Pedal, was riding to raise money for breast cancer research. On June 21, 2010 Gilbert Waconda was driving this stretch of road at the same time, but looking for off to the opposite side of the road, when he crashed into Anczarski.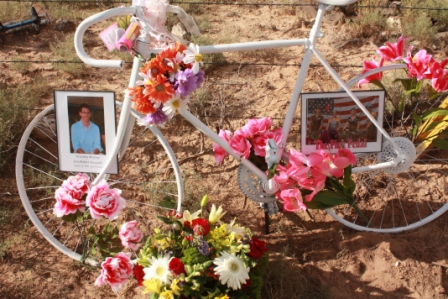 John's parents, after flying to Albuquerque from Pennsylvania, took him off life support the next day, holding him as he succumbed to his injuries.
In a letter dated September 29, 2011, describing why Waconda would not be charged in the case, U. S. Attorney Kenneth Gonzales told Anczarski's parents:
Under applicable federal criminal law, sustain a conviction for involuntary manslaughter, prosecutors must establish, beyond a reasonable doubt that a subject was reckless. Under controlling law, mere negligence or carelessness is insufficient to meet this burden of proof. Applying these legal standards to the facts established by the investigation, my Assistants and I have concluded that, although the evidence indicates that Mr. Waconda may have been inattentive of may have failed to keep a proper lookout, it was insufficient to prove beyond a reasonable doubt that Mr. Waconda's conduct rose to the level of recklessness.
The handling of this case has raised concerns not just here in New Mexico.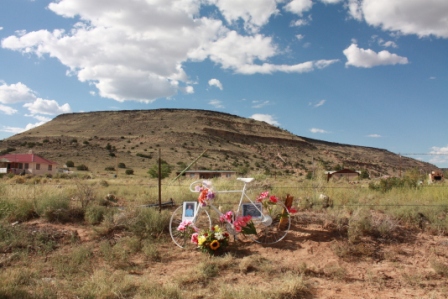 John's Aunt and Uncle visited the bike in 2011