Duke City Wheelmen was founded in 2010 by Jennifer Buntz, Steve Mathias and Dave Hamilton to give a home to their Ghost Bike efforts.  Ghost Bikes are bicycles painted white and placed where a cyclist has died, typically in a crash with a motor vehicle.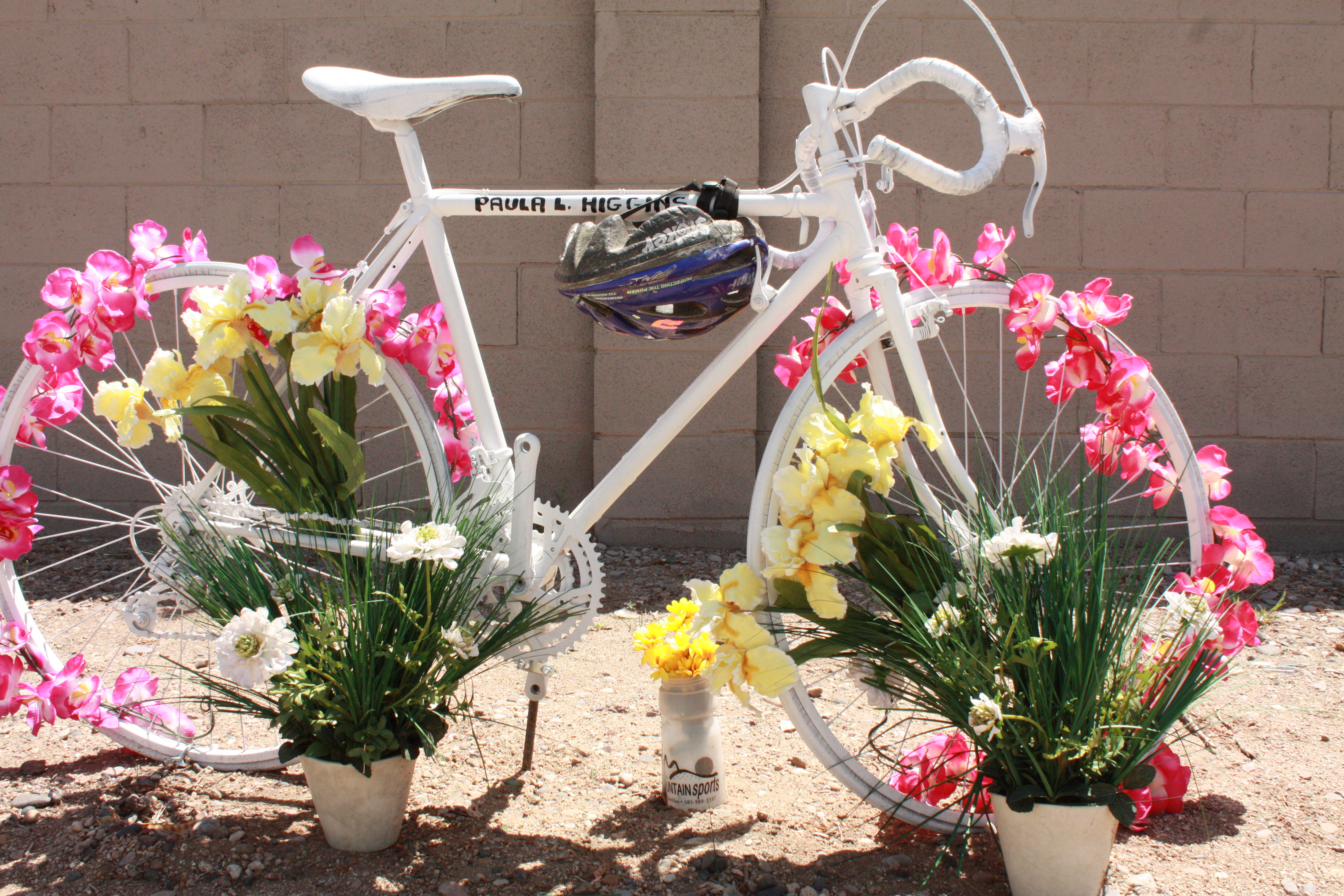 The desire to place a ghost bike for long time cycling community member Paula Higgins, after she died in just such a crash in 2006, was the spark to which Duke City Wheelmen owes it origin.
Today, Duke City Wheelmen has placed over 25 ghost bikes around New Mexico.  We are very proud to be able to continue to remember Paula in all that we do.
DCW does more than place ghost bikes though.  We have two organized awareness building rides each year, the Ride of Silence and "Can You See Us NOW?"  The Ride of Silence is an internationally organized event, always the third Wednesday of May.  "Can You See Us NOW?" is a cruzer ride down Central Avenue, a.k.a. Route 66, through the heart of Albuquerque.  The next Can You See Us NOW? event is scheduled to take place September 29, 2013.  We also go to Noon Day Ministries once a month the do minor repair work on bikes belonging to Noon Day clients, homeless or near homeless folks who ride a bike as their major form of transportation.  We give out lights and other safety gear too, encouraging safer riding for all.