Even during a pandemic, cyclists can be killed.
This link will take you to more pictures and a nice story in the Taos News https://bit.ly/TaosMcLaughlin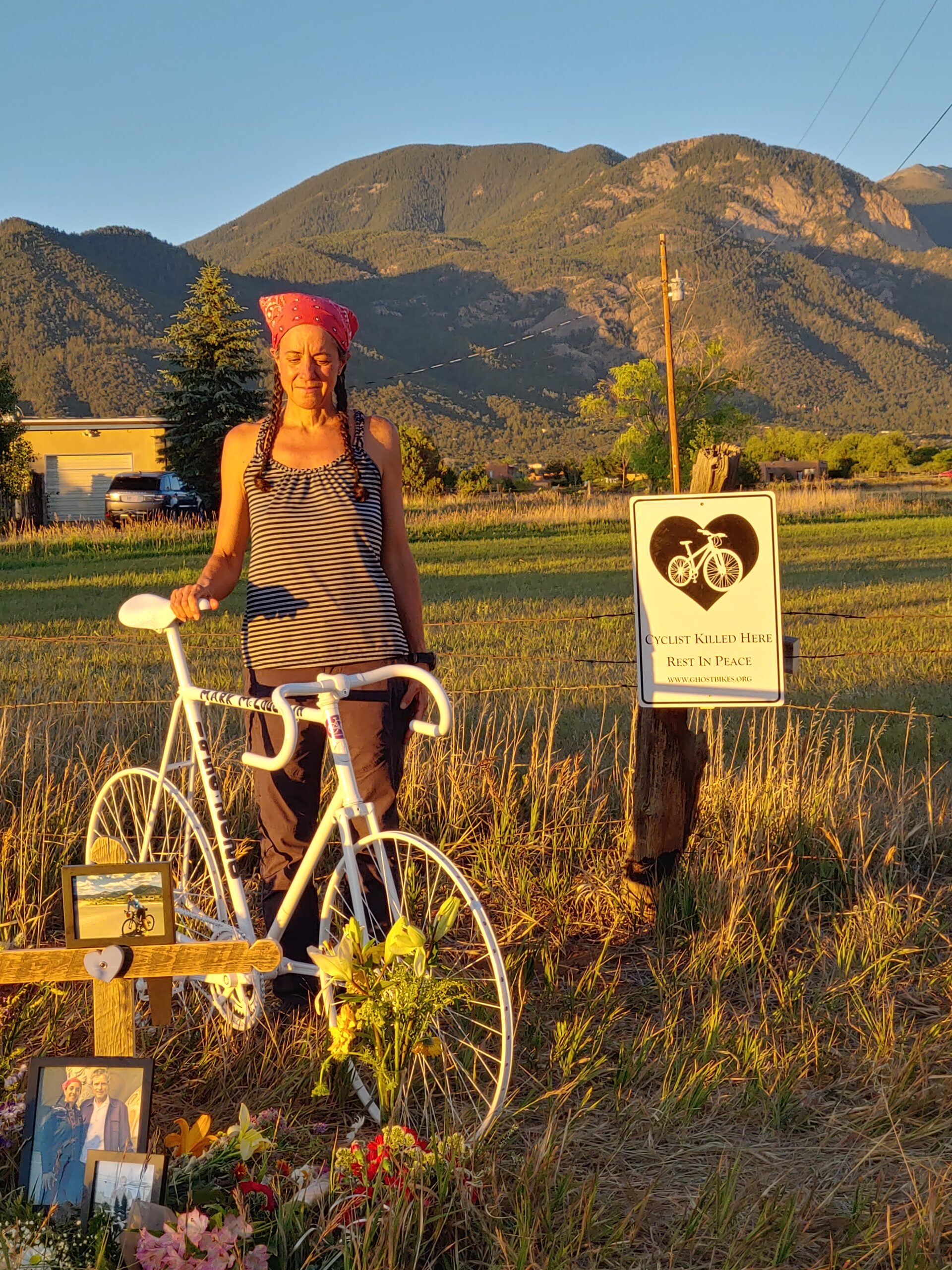 On Wednesday, July 1, I was in the Taos, NM area to install a ghost bike for Mark McLaughlin, who was killed Friday June 26, 2020.  The exact location is 163 State Route 230, Arroyo Seco, 87514. 
The event was at 6:30pm.
About 20 people, family that came in from out of state, and nearby residents, attended.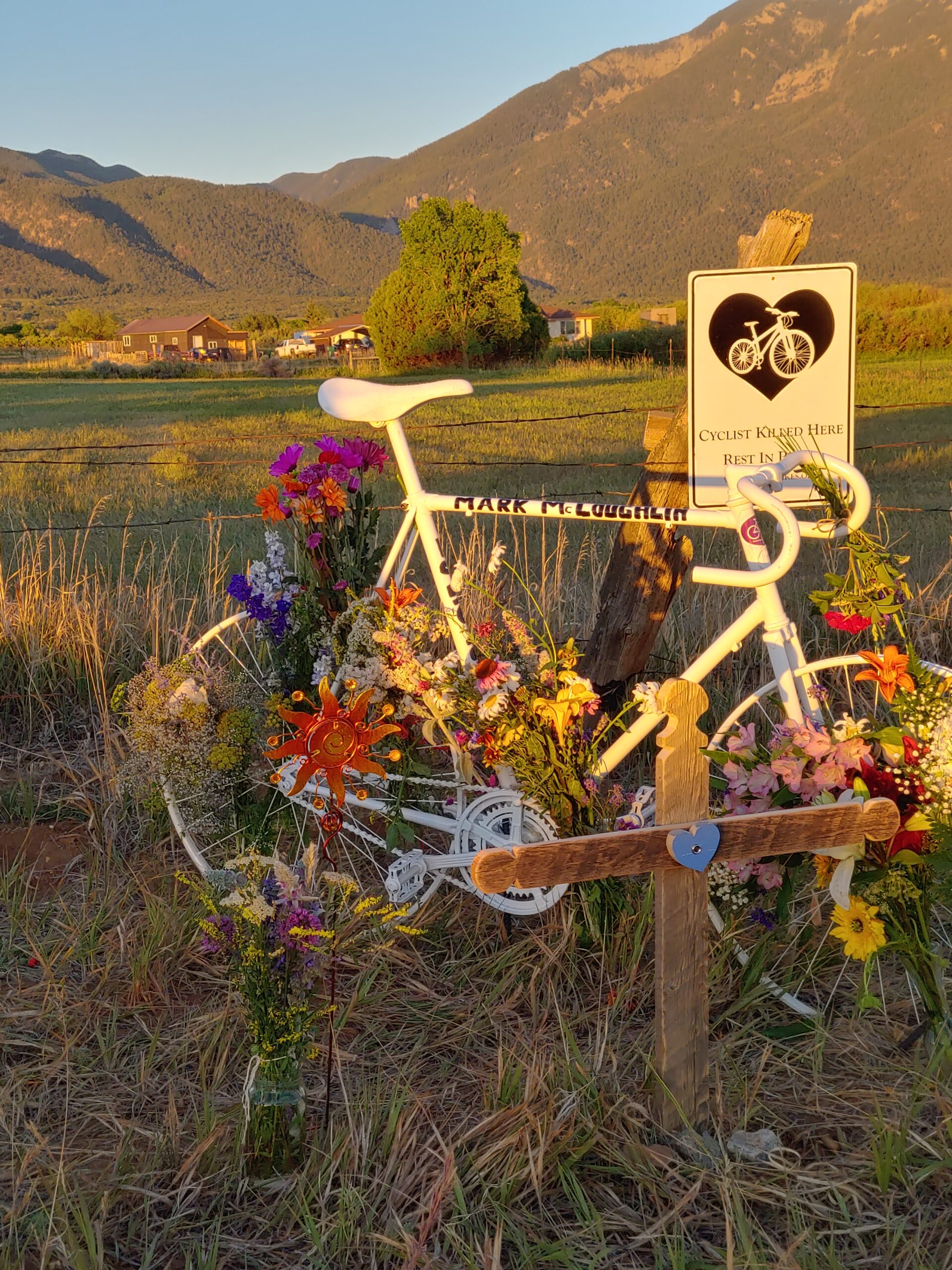 Here is the original report from Taos News. I don't have any other details about the crash.
https://www.taosnews.com/stories/bicyclist-killed-by-vehicle-in-el-prado,64559