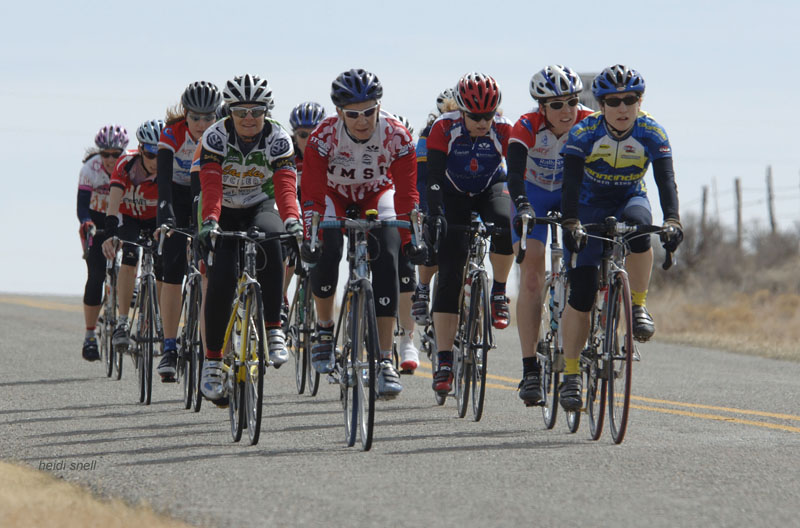 How did the Record Challenge Time Trial come to be named in remembrance of Paula Higgins?
Paula was many things to the cycling community. She was active in NMBRA in its earliest days, together with her husband Jerry Kiuttu. Paula was my Landis teammate, along with Carolyn Donnelly. We rode many AZ and NM races together, sporting the green and white of team White Mountain. She won the NMBRA New Mexico Road Series championship in her division 6 times.
Paula was a time trialist too. She got the gold medal at the 1997 National Championship in the Women's Tandem Time Trial event with Carolyn Donnelly. Carolyn and Paula still hold the National Tandem TT record that they set in 1995.
You can see the wealth of TT records that have been set at our very own Moriarity course here.
Paula and Jerry were the force behind the Moriarity course being surveyed, which was essential for it to become the record setting course that it is. Jerry officiated at many runnings of the Record Challenge and they were both heavily involved in organizing and promoting the event.
Paula's death was the impetus for placing one of the first ghost bikes in Albuquerque and the start of Duke City Wheelmen. There were some early attempts and finally we placed her ghost bike in February, 2010. It is located at Pennsylvania and Comanche NE on the southeast corner.
Ghost bikes in Albuquerque and indeed throughout New Mexico, have had an impact on some, although I know that it is not universally positive. Just as important is the fact that when cyclists improve their capacity to interact with motorists and create more space for themselves on our streets and highways, we can cycle more safely. As a vulnerable road user, we bear more burden, thinking, both for ourselves and for motorists. It is true that they don't see us, but that is not a fixed condition. We can be seen, but it requires more of us.