A ghost bike was placed for Joe Gamez on Saturday, August 20th at 10:00 AM at the location where he was hit, Unser Blvd. & Kimmick Drive NW.
Big thanks to KRQE for covering this ghost bike installation.

https://www.krqe.com/news/albuquerque-metro/ghost-bike-at-unser-and-kimmick-honors-mans-friend/
Joe Gamez and Eric Bailey were cycling at this location, Unser Blvd. & Kimmick Drive NW, on Saturday, July 9th when they were hit by a drunk driver. Joe Gamez succumbed to his traumatic brain injuries on July 21, 2022.
Eric Bailey, the Gamez family and numerous friends and extended family gathered on August 20, 2022 at 10:00 am at the site of the crash for the placement of a ghost bike, a bicycle painted white that meant to honor a fallen cyclist, to honor this place and Joe's life.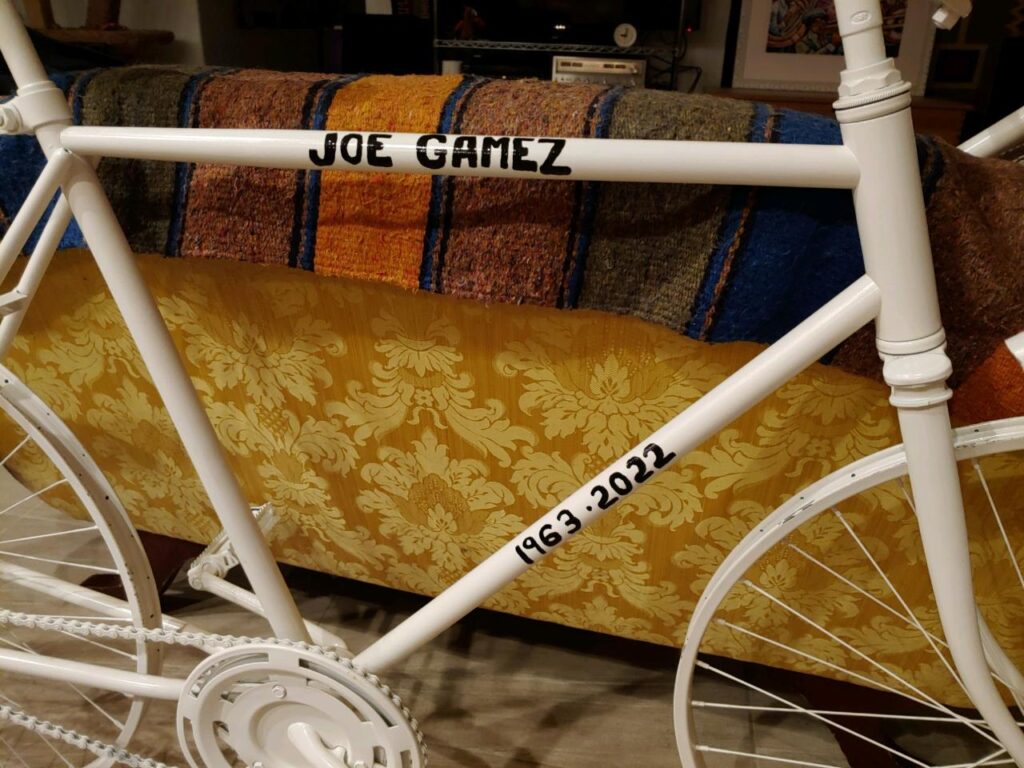 This ghost bike will serve to memorialize Joe, to help his grieving family and friends, and to bring increased awareness to the issues of drunk driving and the need for increased awareness of cyclists on our streets and highways.
The ghost bike was placed by Duke City Wheelmen, a safe cycling non-profit in Albuquerque, NM.