Monthly Archives:
October 2017
Tell NMDOT how to make New Mexico better for Bicycles!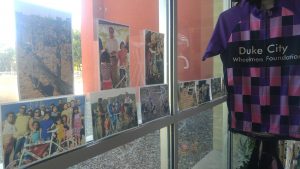 The National Hispanic Cultural Center is hosting an Ofrenda exhibition again during this time leading up to the Dia de los Muertos Despedida on November 3, 2017.
Most Ofrendas at NHCC are created by school children from across the City.
Duke City Wheelmen is proud to be included in this tradition. We have created Ofrendas since 2010, initially with the help of Jacobo de la Serna.
This year's Ofrenda was the result of the work of Steve Mathias, Dave Hamilton, Carolyn Donnelly and Jennifer Buntz.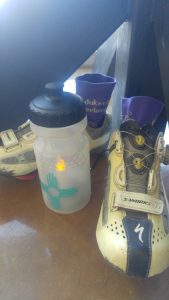 Go by National Hispanic Cultural Center and see all the Ofrendas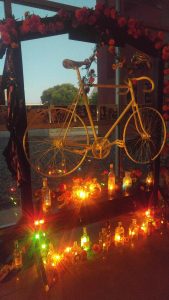 October 16 – November 10; 10 am to 5 pm
Visit NHCC November 2 @5:30pm to make your own Ofrenda related art
Participate in the Despedida, Dia de los Muertos Celebration, November 3; 5-7PM