Monthly Archives:
April 2013
A new ghost bike has gone into the painters, JTC Coatings.
We will be replacing this ghost bike soon.  Watch for details.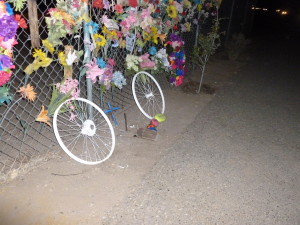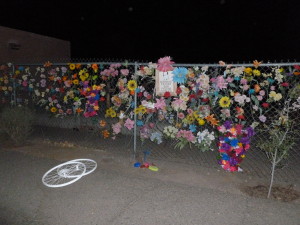 Everyone, please keep your eyes open when you pass by this ghost bike descanso.  Someone is vandalizing it and these acts need to stop!  Thanks to KRQE reporter Lysée Mitri for giving this problem wider publicity.
Watch for notice on when we will be out to fix the ghost bike.  Thanks!